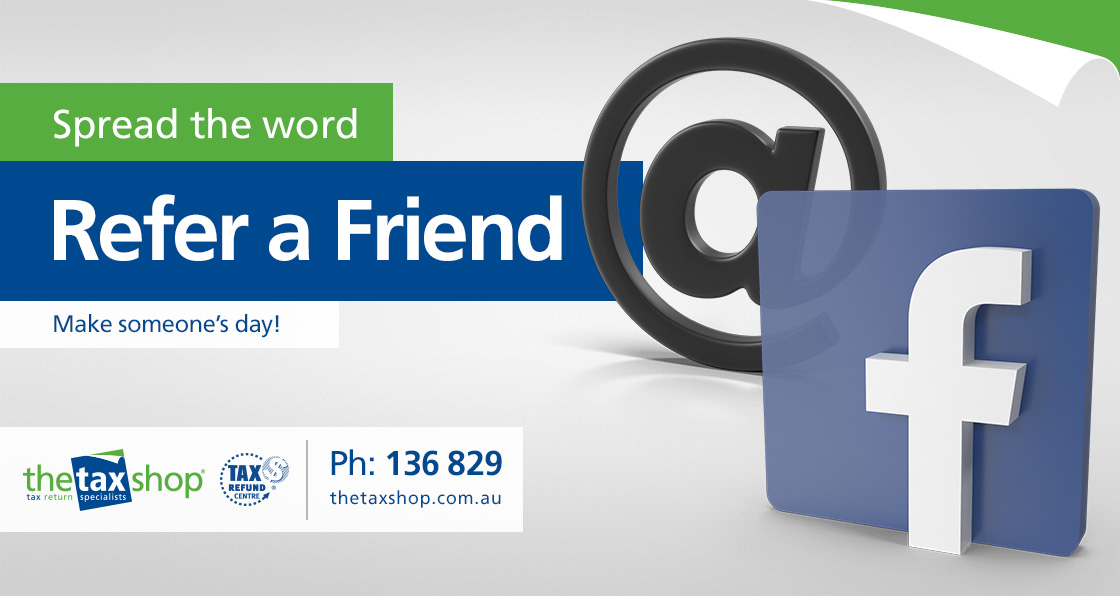 Do you know someone who can benefit from The Tax Shop's quality services? Refer a friend today, so they too can experience the efficient, reliable services The Tax Shop offers.
Use this Facebook share button or the email form below to spread the word and help your friends 'get the best returns!'
Or Share via Email
* Fields marked with an asterisk are required.
THANKS FOR SUPPORTING THE TAX SHOP!