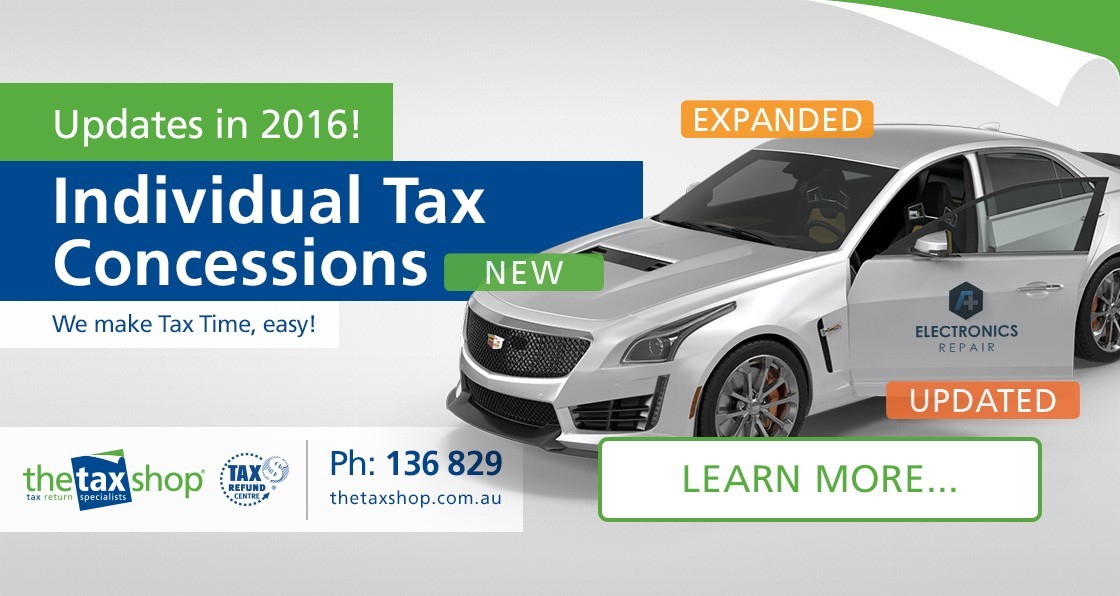 Tax Update - Individual Tax Concessions
Do you know about Individual Tax Concession changes for 2016? It's ok, we do... we make sure you 'get the best returns'.
Updates for Individual Tax Concessions, 2016.
• Motor Vehicle Claims - UPDATED
• Personal Tax Cuts - NEW
• Medical Expenses Offset - DISCONTINUED
• Technology & Device Deductions - EXPANDED
• Increased Reportable Fringe Benefits - NEW
If you would like to know more, feel free to contact us or make an appointment.
Share this Article