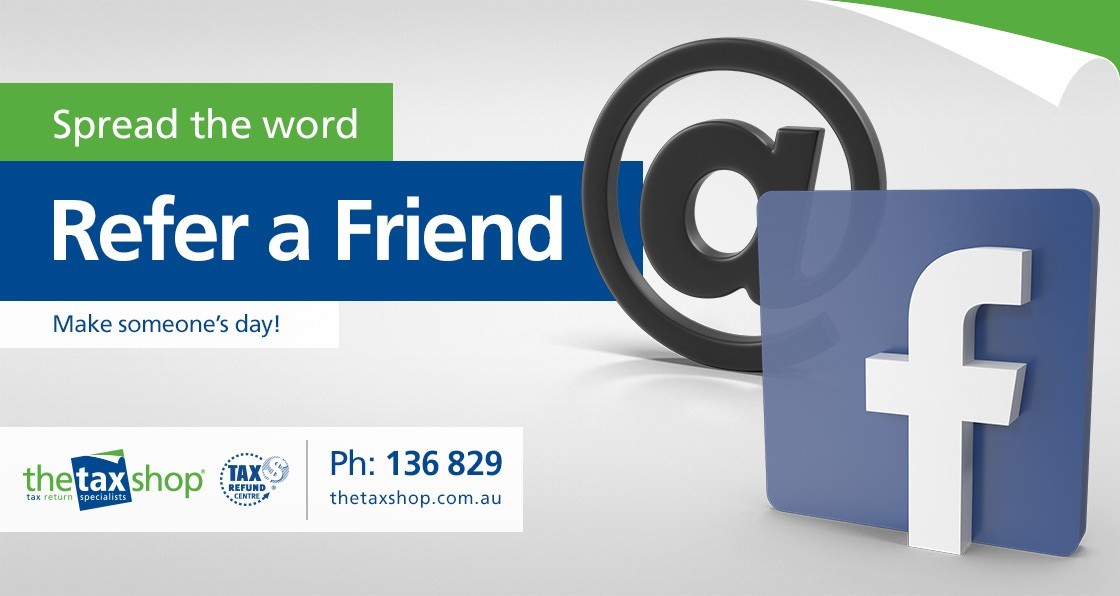 Refer a friend!
Do you know someone who can benefit from TheTaxShop's quality services?
Refer a friend today, so they too can experience the efficient, reliable services TheTaxShop offers.
Use this Share on Facebook link below and help your friends 'get the best returns'!
Thanks for supporting The Tax Shop!
Share this Article