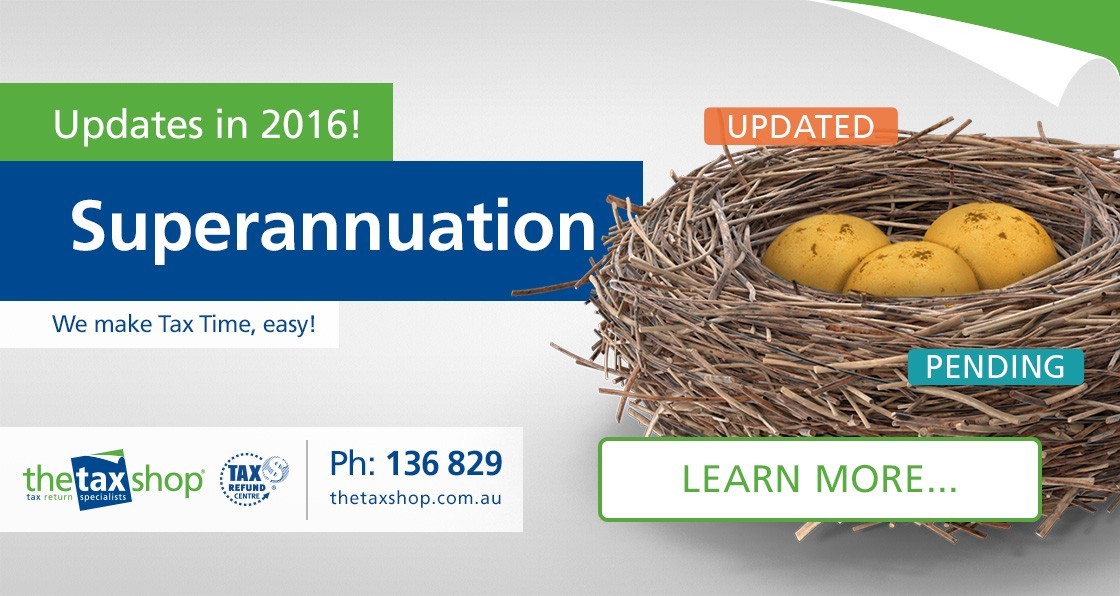 Tax Update - Superannuation
Do you know about Superannuation changes for 2016? It's ok, we do... we make sure you 'get the best returns'.
Updates for Superannuation, 2016.
• $25k Contribution Limit - UPDATED
• Super Deductions for All - PENDING
• Spouse Super Tax Offset - UPDATED
• $500k Lifetime Cap for Personal Contributions - PENDING
If you would like to know more, feel free to contact us or make an appointment.
Share this Article